Something of a weekly feature to track my progress, and maybe a summary of the previous week's events. Inspired by Setsu's "Weekly Roundup" posts.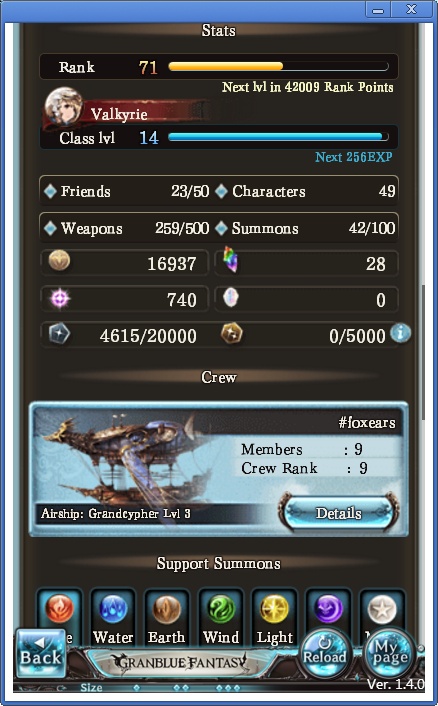 Weapon pools: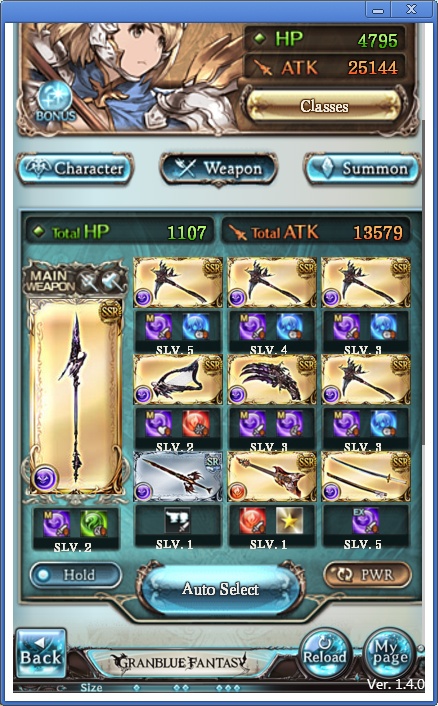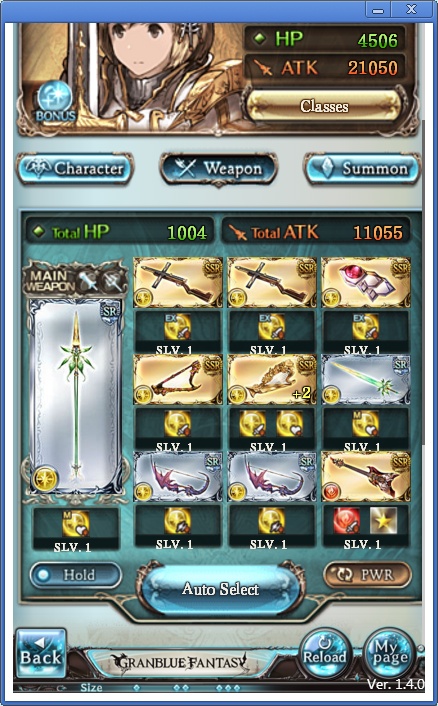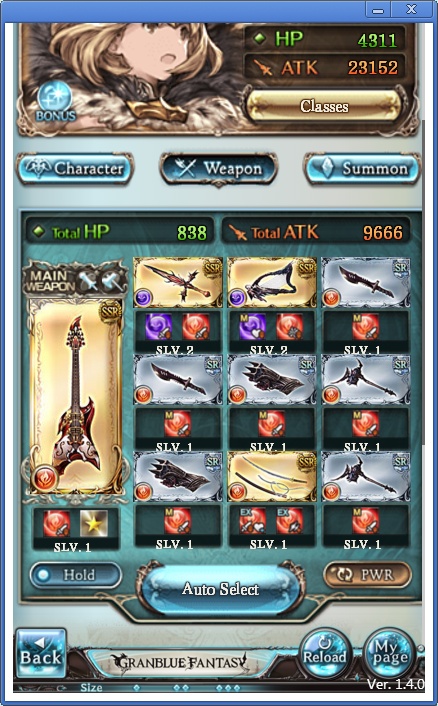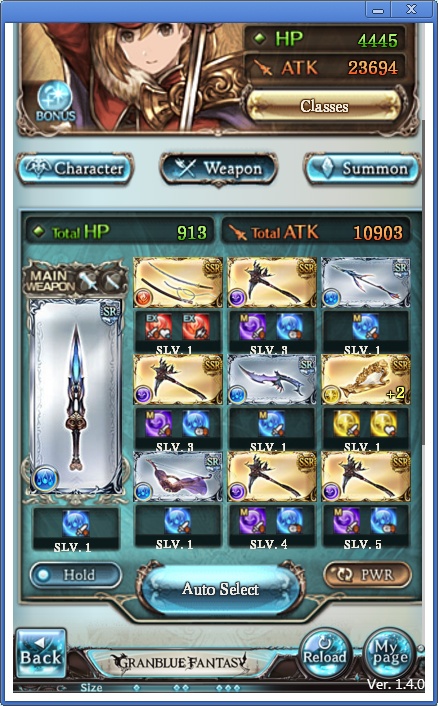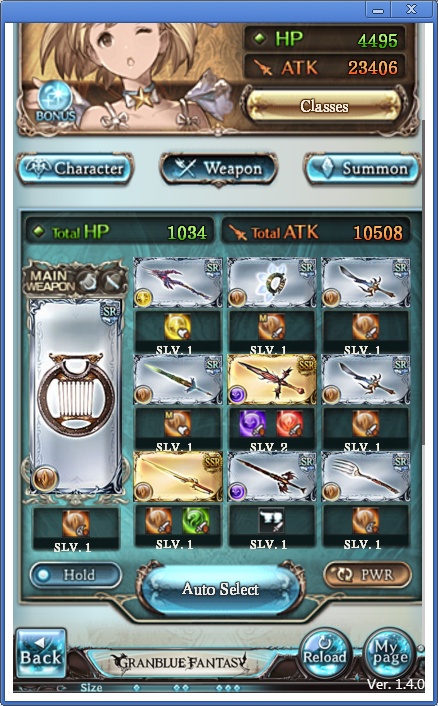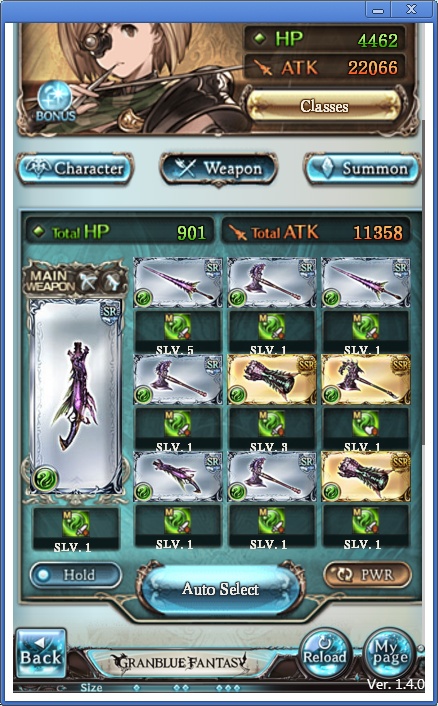 Thoughts:
It's pretty obvious what element I main, as only one of my weapon pools isn't absolute junk. I'm looking for two more Celeste axes, a GW harp, and a Bahamut axe to replace the sword. At that point the foundation for my dark pool will be laid down, and I'll finally get to limit breaking stuff. It's a long journey. Still, compared to when I first started working on my dark pool maybe five weeks ago, it's made a lot of progress. Back then, the only weapons with dark skills I had were Vampy's dagger, a Diablo bow (SSR, but no ATK up until 4*), and some other bow (SR).
My wind pool comes in at a distant second. It needs skill ups, and Tiamat guns.
My water pool is liquid garbage.
The Past Week:
• I pissed away 18 rolls (2 draw tickets, 4800 crystals) trying to chase SSR Forte. Didn't get any SSRs, but at least I acquired Almeida (SR), Alec (SR), Eso (R), and La Coiffe (R).
The Future:
• There's some kind of "favorite unit" mechanic that's supposed to be implemented on 2016/06/23. Essentially, "pick your waifu/husbando".
• Celestials should be coming up soon. The grind needed to acquire 1 gold dust will surely be fun.